This blog post will hilight one of the nanoVNA's most infamous display shortcomings. How do you tell when you have a trace selected?
The nanoVNA is truly God's gift to amateur radio…if you know how to use it. But the nanoVNA's big calling card (a magnificently low price, just $40) is indirectly it's big liability.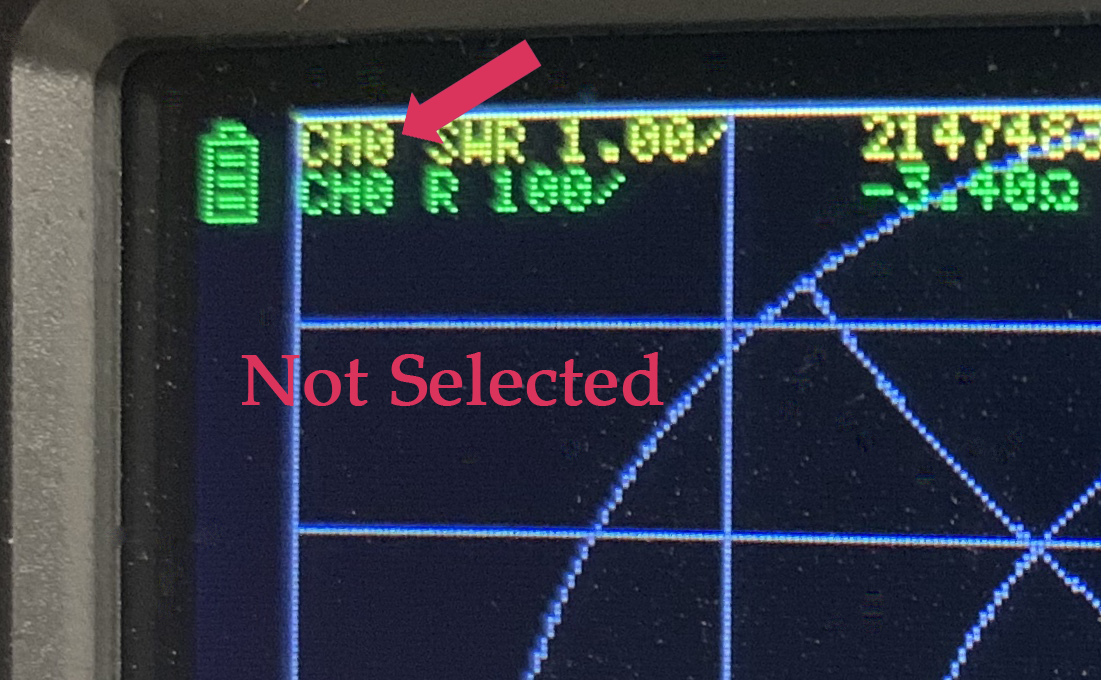 The entry level nanoVNA comes in at roughly $40 and will do many of the things that a $800 antenna analyzer will do. But one of the primary reasons for that low cost is the very small screen. You may find yourself keeping a magnifying glass handy when you are using the nanoVNA.
But even worse is determining with reliability if a trace is selected. Trace legends appear in the upper left corner of the display and indicate which port the trace is connected to. Most nanoVNAs have two ports typically named CH0 and CH1 although CH1 and CH2 appears on some. But there are configuration operations that need to be done to the traces and these are done when a given trace is selected.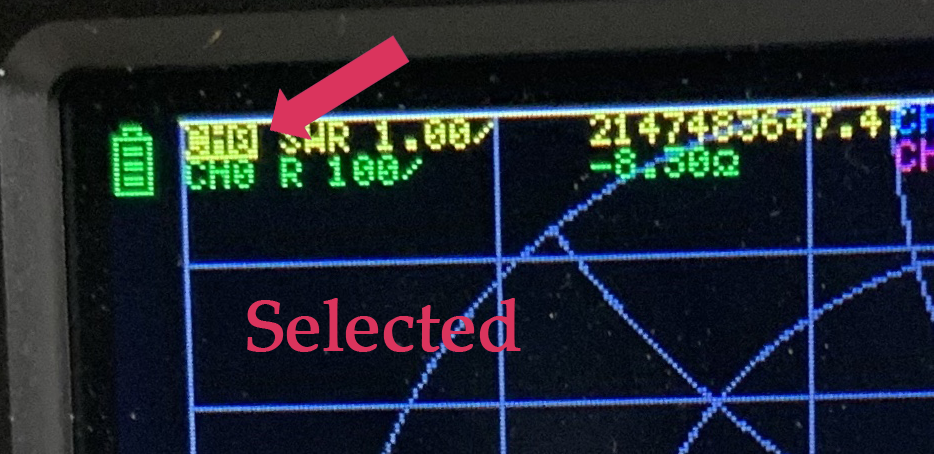 A given trace is selected and ready for various configuration changes when its legend in the upper left of the display shows as being highlighted. In the two illustrations you can see that one is selected (having highlighted illumination) and the other is not selected (has no highlighting).
It is really hard to read ordinary text showing on the nanoVNA display but it is even more difficult to tell if a trace is selected. Our advice is to keep a magnifying glass handy at all times.