Many CARS members meet Friday evenings for dinner at the Alpha Coney restaurant at the Jackson Crossings mall in Jackson, Michigan. At tonight's meeting of August 28th one of our members, Dick KA8VLN, brought with him a couple of cool devices to share with the group.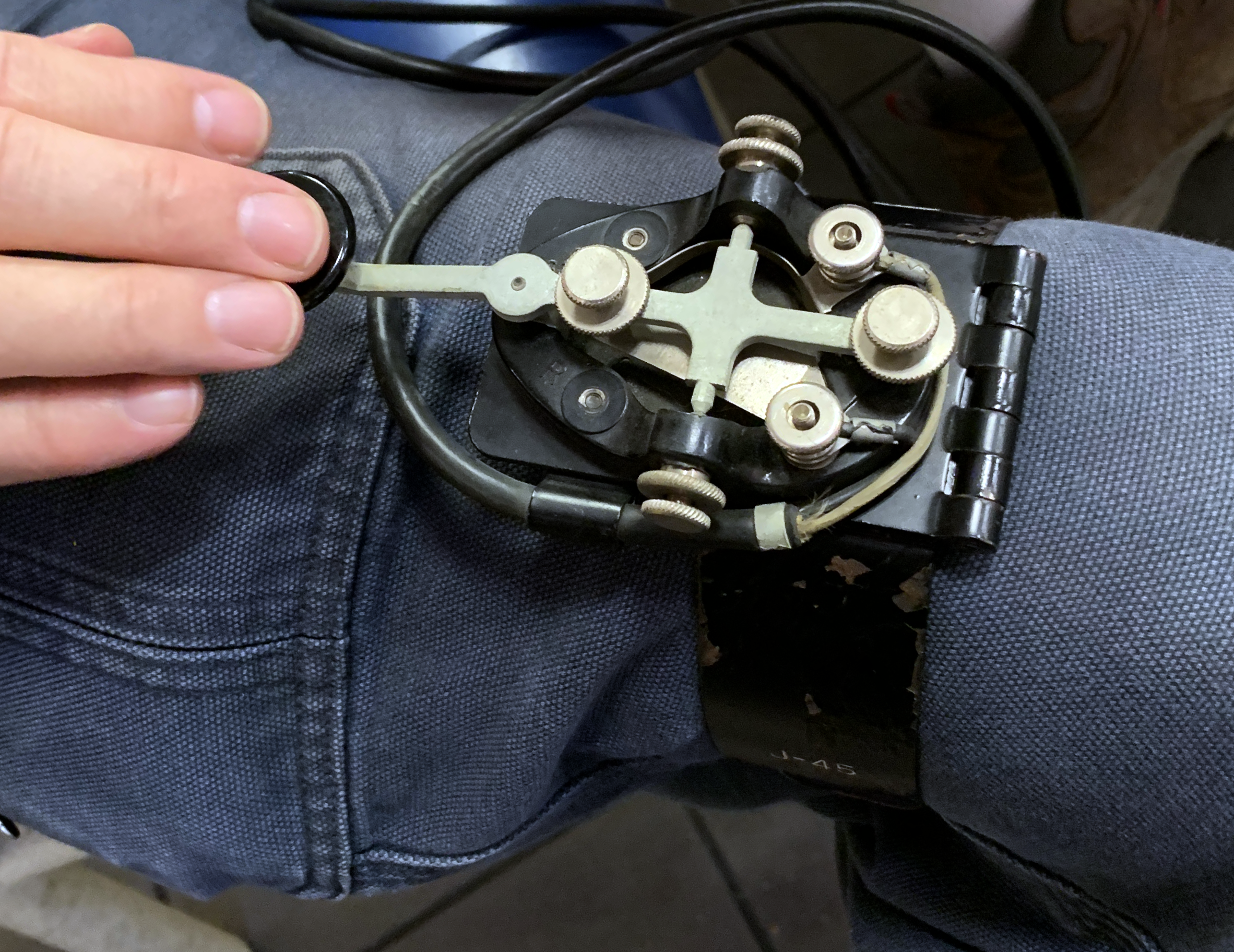 The first device was a Morse key that you can clip to your leg. Can you imagine the possibilities for CW & drive? This will make "text & drive" obsolete! Think of all the carnage that will be eliminated from having all those text & drive people suddenly switch to something safe and secure. So, the next step to see this become a reality is to figure out a way to teach kids Morse code.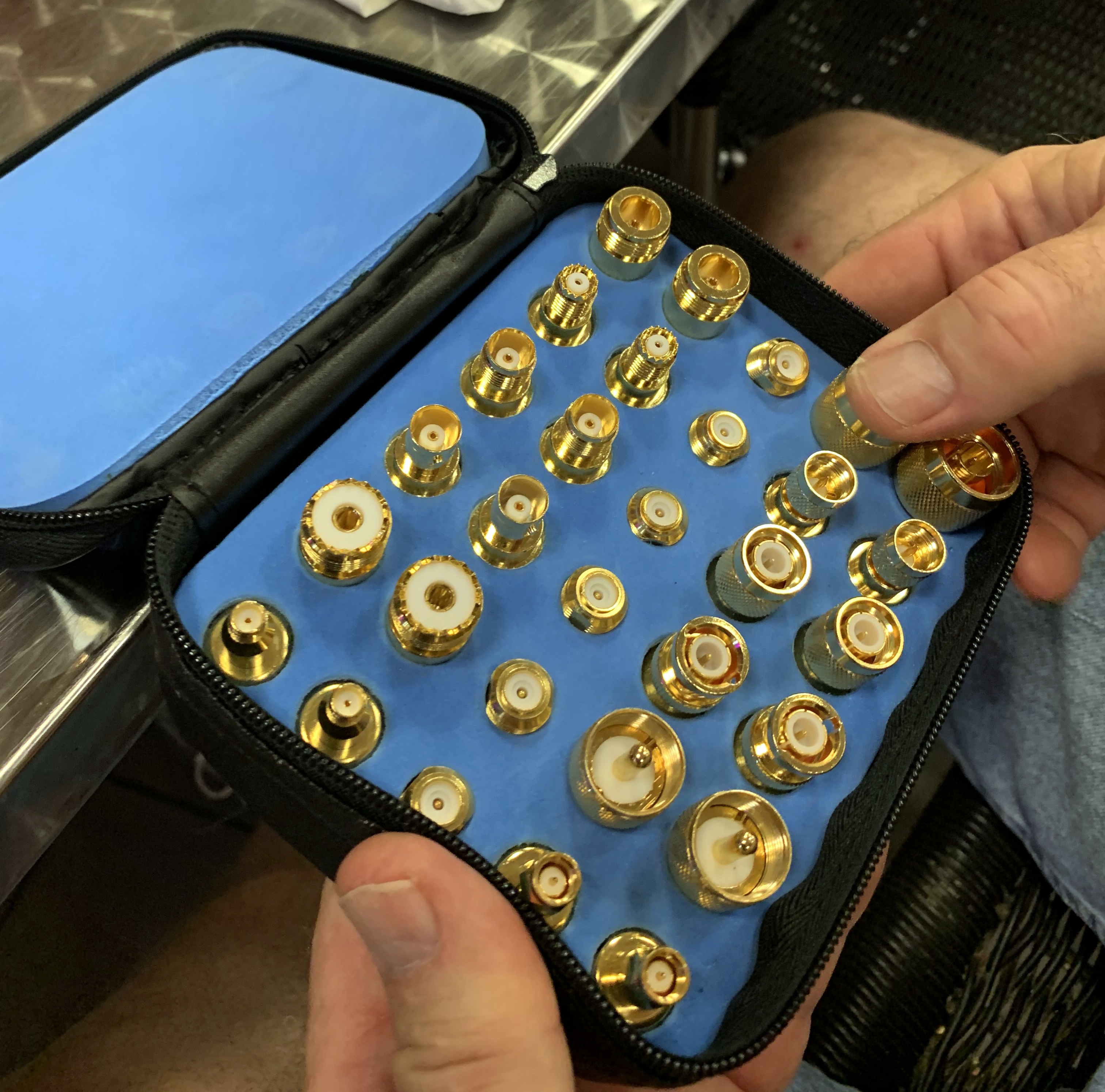 The second item which Dick brought was a set of UHF adapters. The concept behind this is very much like the UHF adapters that Wes (N8QM) brought to last week's dinner except that it has much more versatility. The set that Wes brought were simply a set of UHF adapters designed to bridge the gap between most any electrical signal interface the amateur radio operator is likely to come across. This set, however, is more of what might be described as a "build your own" adapter set. The various adapters can be mixed and matched between them for added versatility.